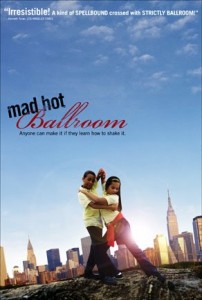 Saturday March 13th, raining outside and finally a free morning day. These are the moments in which you need to make an important decision: remaining in bed enjoying the warmness of the pillow in your face, or run outside the city and discover some new activity, image, moment…
Well, I guess this morning I was able to found the right combination. Turning on the tv I did catch the movie "Take the Lead", with Antonio Banderas. Well, not only I was enjoying my resting moments in bed, but I have got a great inspiration from this movie as well.
Lucky???Maybe….
Once done, breakfast and…next step: researching what the movie is inspired about…and I discovered that behind this story there is a real project that is helping childrens to find their way to live life with a positive attitude. If you want to read more about Dancing ClassRooms Project, simply click to below link….
It's now time to "take the lead" of the week end….with a big thanks to Mr Pierre Dulaine and his morning inspiration..:-)