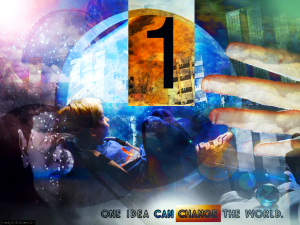 Yep, it's time to wish Happy Birthday to Nelson Mandela. 92 years of inspiration for our generation. But what is a Mandela Day?
Mandela Day is a call to action for people everywhere to take responsibility for making the world a better place, one small step at a time, just as Nelson Mandela did.
Nelson Mandela spent more than 67 years serving his community, his country, and the world at large. On Mandela Day people are called to devote just 67 minutes of their time to changing the world for the better, in a small gesture of solidarity with humanity, and in a small step towards a continuous, global movement for good.
Thew World is calling…ready for it? One Idea can change the world…