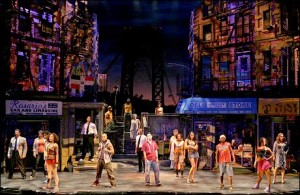 In the Heights…watching musical in Broadway is always a live feeling… but at this time it was even more.
The reason is the nature itself of this musical. Heigths is an uptown area of New York, close from the area where I live. A mix of latino cultures, some people who lives and share their stories at the corner of a Deli…some others that continously try to obtain a better life… others that will always remain part of this meling-pot.
If you add fantastic actors, music, and dance… you will easily understand that 2 and half hours will fly away, leaving nice feeling and another 'touch" of this incredible City.
Good "idea" to experience 🙂 Thanks