"CNN, April 24, 2006 — Twenty-three people,

including three foreigners, were killed and 62 others were wounded Monday in terrorist bombings in the Egyptian Red Sea resort town of Dahab, the Egyptian interior minister said.
Habib al-Adly said 42 of the wounded are Egyptian and three are members of the police.
In a written statement, he said the dead included 20 Egyptians and three foreigners — a German child and two victims of unknown nationality.
The blasts took place about 7:15 p.m. (1:15 p.m. ET) at two cafeterias and a supermarket. Witnesses reported seeing smoke coming from a market in the Sinai Peninsula town.
Video of the site hours later showed damaged buildings, with sidewalks outside tourist shops and restaurants covered in blood and shattered glass.
President Hosni Mubarak called the explosions "a wicked terrorist attack."
We are again in front of a new act of violence in this world, a new attack to the right to live. I don't want to go back on this news, everyone can imagine what does it mean… as everyone could imagine how much it changed our way to live in the last years.
The truth is that in this world, someone think to have the right to decide for other people. For sure, there are some inequalities and…. the fact that at the moment…there are 22 wars in the world and more than 50 areas of crisis, it reflect exacly this situation.
We can discuss about interests, economy, religion…our global reality is presenting various challenges and…global problems requires global solution. I don't know if we will have soon some kind of institution that will take care about this kind of issues… but, I'm sure of one thing, any kind of terroristic attack is, and always will be, out of the logic of human being and it represent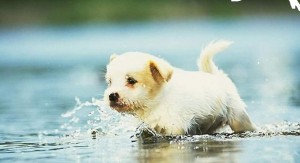 exacly the opposite of the respect between individuals.
I truly defend the right to live and everytime I will see some bad news like today, It will be always a motivation for me to react with the most powerful resource that we have: OUR LIFE AND THE GOOD EXAMPLE THAT WE CAN GIVE TO THE FUTURE GENERATION.
Against any kind of terrorism in the world.